Three Releases: Coming Soon
Considering I've not being eligible for any help from the government during this time, I've been fortunate to have had plenty to occupy myself with. October saw the premiere of Demeter's Cry by Fenella Humphreys (violin), Iñigo Mikeleiz Berrade (accordion), Ben Griffiths (double bass) and George Barton (drum-kit) at the Chiltern Arts Festival. It remains the only concert I have managed to get to since the beginning of the first Lockdown and it was a surreal experience. Members of the audience were escorted directly to and from their seats; they were required to wear masks for the duration of the concert; and refreshments had to be ordered online prior to the event. Demeter's Cry is a stupidly difficult piece, featuring Zappa-style cross-rhythms and Vivaldi-come-Xenakis-esque virtuosity, but the quartet excelled through it like firefighters. I don't think the audience quite knew what hit them!
After that, I drove to Cologne for the final phase of the Composer Collider Europe project with Ensemble Musikfabrik. I left mid-Wales at 6am and arrived at Mediapark about 12 hours later, only to be told that the concert had been cancelled; the recording team could no longer travel to Germany from The Netherlands; and Germany was going into Lockdown again as of a few days time. Madness. What was I doing there? Well, I'm very glad I stayed. The ensemble managed to find audio engineers to replace the missing Dutch team and I enjoyed seven hours(!) rehearsal time on my piece, Gêmdis – a one-movement piece for solo E-flat clarinet & ensemble. Everyone was fantastic. The soloist, Carl Rosman (clarinet), is a real gem and a formidable talent; the conductor, Christan Eggen, is an extraordinary timekeeper with exemplary rehearsal technique; the recording engineer, Martin Pilger, is remarkably observant and was a joy to work with; and the ensemble were astute, focussed and enthusiastic. Since then, Martin and I have been back and forth working on the mix and it was finalised last week, meaning the release of this recording is fast approaching! And I can't wait to share it with you all.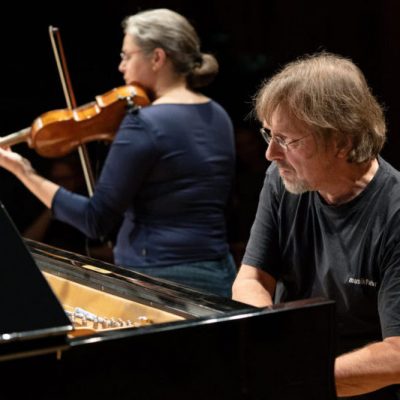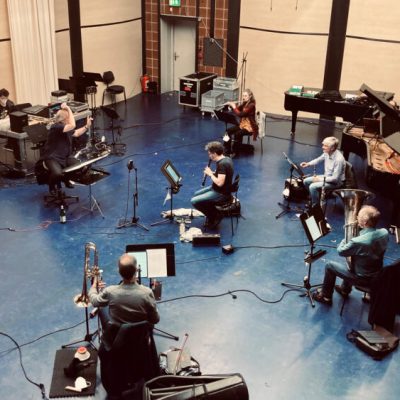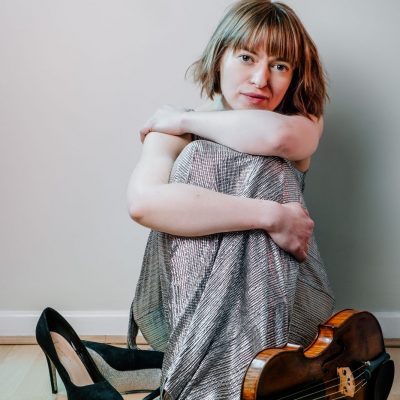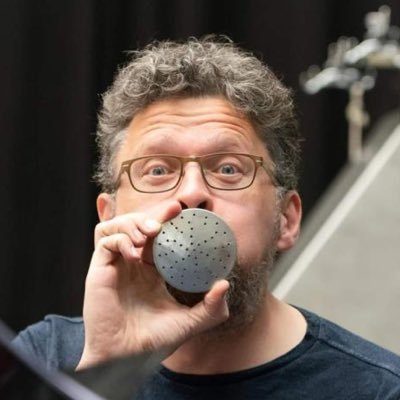 The next project in line was the transcription of Kagel's Ludwig van. for stage. Carl Rosman (Ensemble Musikfabrik) had taken on the somewhat daunting task of transcribing the fifty-minute LP for two voices, two pianos and string quartet, and he'd asked me to be his side-kick. I love this piece, so I was looking forward to getting stuck in but I have to admit, I was continually baffled by Carl's quiet assuredness regarding the size of the project and the amount of time we had to give it. It turned into a gargantuan puzzle, comprising physical cut-outs of photocopied Beethoven excerpts; scribbled transcriptions of various degrees of accuracy (there is large scope between what Beethoven would likely have written and what's actually heard on the LP); and a mishmash of digital samples. Thankfully my role was not concerned with the fitting of things together but rather, with the deciphering of pitch content and as things went on, as a voice for promoting the what's actually heard side of the notation coin. I thoroughly enjoyed the opportunity to work so closely with this piece, there are layers that only reveal themselves as one listens again, and again, and more deeply, and perhaps even more slowly… it's a piece that just keeps giving. The project enabled me to take a break from creative thinking too which actually, was quite refreshing. You can read Carl's account of the process here.
In other news, two very special audio-visual recordings are due to be released as part of Ensemble Musikfabrik's Lockdown Tapes series very soon. The first is of Datod – a violin and piano piece that I wrote last year – bewitchingly performed by Hannah Weirich (violin) and Ulrich Löffler (piano). Datod is a musical exploration of controlled freedom and is dedicated to my dear friend, Sally Groves. The second audio-visual recording is of a solo version of Gêmdis, for E-flat clarinet. It must be about a year since Carl first put the idea in my head but sure enough, on 29 December the solo version was recorded live to tape by Janet Sinica. Initially, I felt quite nervous about making a solo version of an ensemble piece but thankfully, it only needed to be eight-minutes long (whereas the ensemble version is seventeen-minutes). That took the pressure off the material a little, because it meant that I could reassemble the primary ideas so as to quite literally form a miniature version of the structure (apart from the fact that sections a and b appear in reverse order) without revealing everything that the ensemble version is. This latter point was important to me because I wanted to leave room for the possibility of forming a Gêmdis triptych at some point, with the solo version being the first 'movement'; the ensemble version being the second; and a fixed tape version becoming the third (and final) adaptation. Only time will tell…