A couple of years ago, Hilary Browning (Associate Principal Cello, Royal Liverpool Philharmonic Orchestra) asked me to write a string quartet for a new group she was planning to setup with a focus on playing both new music, and lost works by women. I wasn't immediately sold on the idea, believing I wasn't yet ready to attempt writing for string quartet but, after giving it some thought, I eventually found a way in – via electronic music. I made some recordings of myself improvising on the violin and set about producing a fixed media track that could then be transcribed for four players.
Fast forward a year or so, and Double Double (extracts of) received its first outing as part of International Women's Day 2019, which was held in Liverpool. It was a fantastic day with some excellent speeches. I especially enjoyed Helen Thomas' look back on her career in publishing, which featured some revealing tales about Elliott Carter and his relationship with the London Sinfonietta. I couldn't stay for the whole day unfortunately, because it was the final week of the Six Nations and Wales were due to play Ireland that afternoon (needs must!), but I thoroughly enjoyed my morning and the audience were remarkably engaging and responsive. In case you were wondering, Liverpool really is an incredible place to watch the rugby. You can pretty much guarantee each pub will have supporters from every nation, which just makes for the most marvellous dynamic. (Wales won that day by the way!)
I digress. Having outed excerpts of the new piece, the official premiere was now looming. I've already mentioned Helen Thomas and her revealing tales, but it was thanks to her that Double Double received its premiere as part of the University of Liverpool's Lunchtime Concert Series at Leggate Theatre in November 2019. (This is a wonderful series by the way: free to attend; expertly curated; and realised with a uniquely Liverpudlian ambition.) The performance was well-received, and so we went to the pub to celebrate (sadly minus Hilary, who was due to be back on stage later that evening with Ensemble 10/10).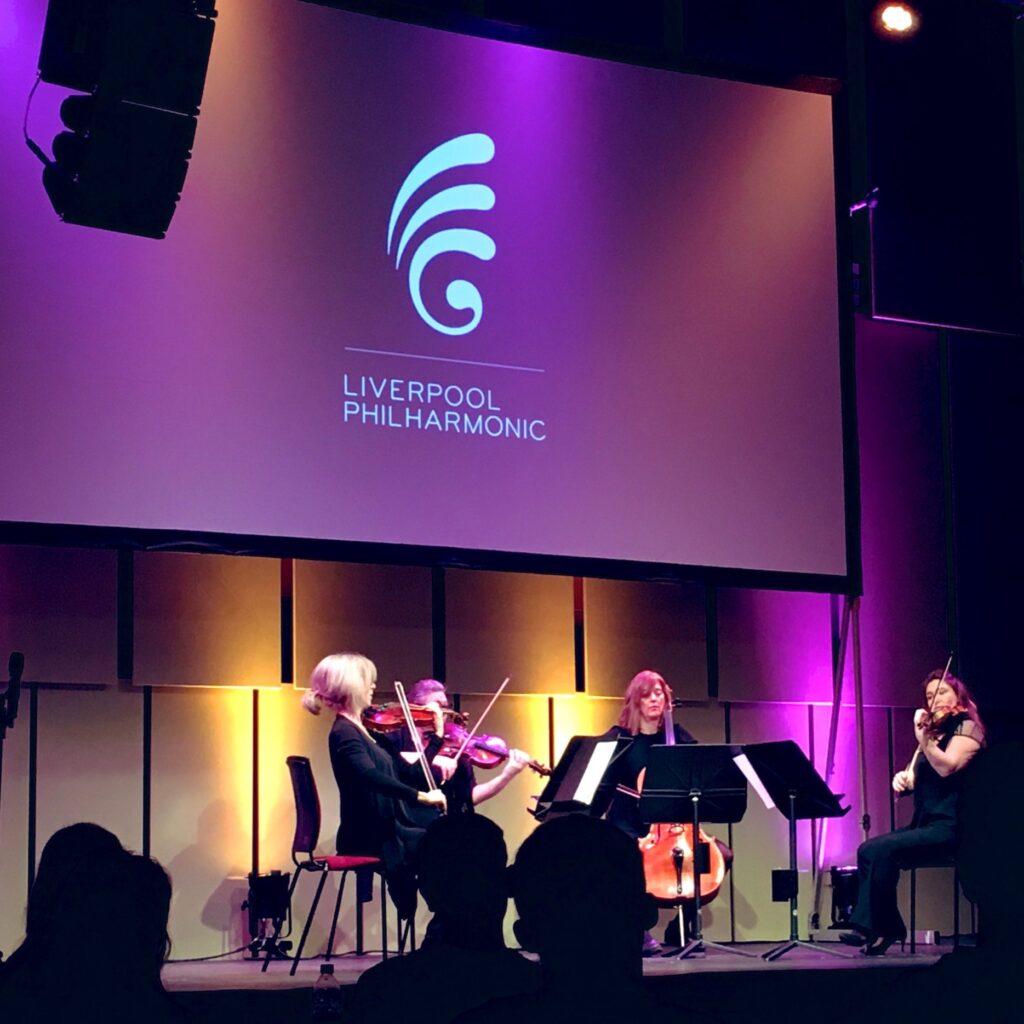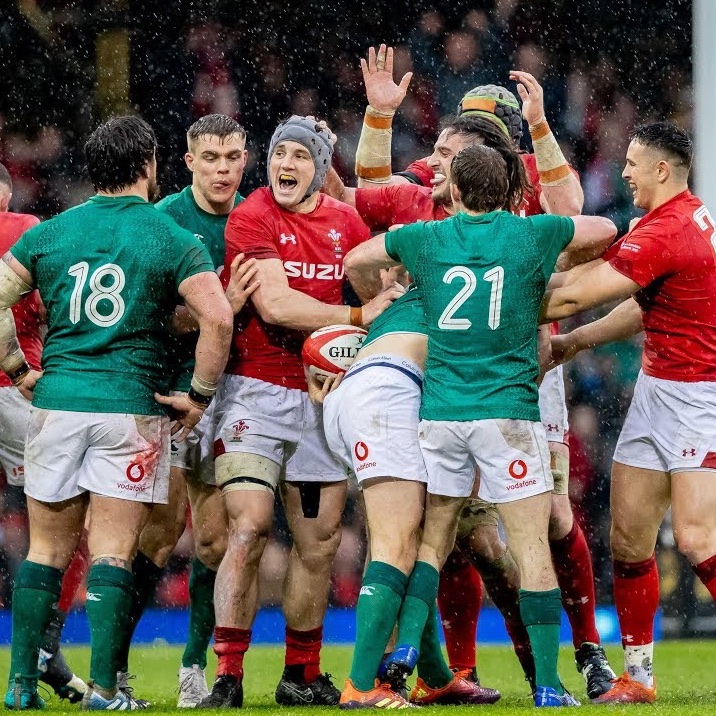 This brings us to February 2020. Equilibrium were performing their first concert as part of the Liverpool Philharmonic's Chamber Music Series and they had selected Double Double to be included in the programme. It was 8pm on a Monday evening and out, onto the stage, stepped Fanny Mendelssohn's granddaughter. This was news to me, though I did recognise her somehow. (It must have only been about ten minutes before, that I had returned to the auditorium to report the presence of an intruder in my dressing room. Little did I know that this so called 'intruder' was in fact a relative of one of the greatest female composers of the Romantic period, here to introduce the concert.) "That's the lady from my dressing room!", I gasped.
And so, Fanny stayed to hear my piece and was certainly less of a stranger by the end of the evening. I was very happy with how it all went (which is extremely rare!), but also a little sad to know that this was the end of the journey. Working with Equilibrium – with Kate Richardson, Kate Marsden, Rachel Jones and Hilary Browning – has been one of the highlights of my career so far and I am delighted to be able to share this recording with you. I wish the quartet every success for the future and look forward to hearing many more performances featuring new music and rescued works by women. Qui ne risque rien n'a rien! 
The concert was recorded by Thomas Rydeard, to whom we are all tremendously grateful. You can access the recording here (directly below), or via my Soundcloud page.